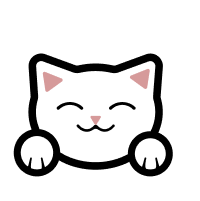 Founding Engineering Lead
Location
SF Bay Area
Remote Considered
Employment
Do you care about relationships + games?
Hey there! I'm Avi, founder of Magic Circle Studio. I started this company to pioneer a new generation of more intimate games. Games that help us nurture the relationships that matter in our lives.
This is a "let's find the magic together" kind of role. To me, games are magic when they bring us closer to people we care about — by helping us express ourselves, laugh out loud, and spend time together well.
As we build towards this new category of games, we'll jam, iterate, prototype, and polish. If that sounds like your kind of fun, read on!

We'll count on you to
Build across the full product lifecycle, from one-off prototypes to well-tested production games
Architect and build features end-to-end, spanning client and server
Build tools inside and outside Unity/Godot to make our lives easier and help us automate stuff
Contribute ideas across all aspects of our game designs and production

Your impact
Within...
You'll…
1 month

Fix bugs and ship small features for Truffle Hogs, our first game, as a means of getting ramped up
Participate in a game jam for game #2 (a game about drawing — I have some rough ideas about how it might work, and I'm excited to brainstorm & build with you!)

3 months

Build one-off prototypes for game #2. Some might be as simple as testing a single interaction, some might be testing a whole end-to-end flow.
Begin working on game #2's codebase

6 months

Begin wrapping up work for game 2, and moving on to game 3, leveraging everything you've learned so far. What will game 3 be? No idea, but it's gonna be fun figuring it out!
Supply critical data about how players actually use our games with instrumentation and logging
Contribute ideas across all aspects of our games' design and production. (If you think something isn't quite right, tell us, even if it's not "your department".)

3 years

Design and implement systems not only within, but across our games, radically simplifying matchmaking and game discovery
Evolve our product from a collection of individual games into a cohesive, unique experience
Shape our studio's culture, leaving your mark not only on our games but how we make them
Skills you'll need
Ability to build mobile games in Unity or Godot, from prototype to production
Ability to architect multiplayer features end-to-end, from client to server
Strong debugging skills
Kindness in giving and receiving feedback

Even better if you're
Located in the San Francisco Bay Area or willing to relocate
Experienced with making interactive websites and games
Experienced with AWS, GCP, or Azure
Experienced with native mobile app development
Passionate about type safe code :)
Excited to share your process with the world, on TikTok/YouTube/Twitter

What we offer
Competitive salary
Stock options
Health insurance (medical, dental, vision)
Paid vacation, holidays, and sick days
Flexible working hours and locations
Drag to apply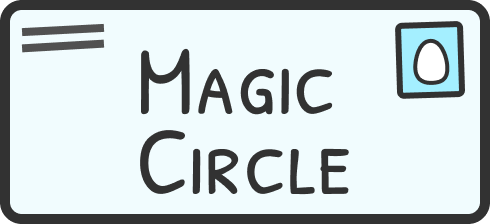 Magic Circle Studio, Inc. is committed to equal employment opportunities regardless of race, color, religion, gender identity, sexual orientation, age, disability, or membership in any other legally protected category.
If you need reasonable accommodation at any point in the application or interview process, please let us know.
Also, we welcome notes in your application about your pronouns, e.g., she/her/hers, he/him/his, they/them/theirs.
Oh, and one more thing:
You don't need to match every single listed expectation to apply. We know that innovation comes from diverse perspectives, and are committed to building a team that encompasses a variety of backgrounds, experiences, and skills.
Thanks for reading!
— Avi (CEO & Founder)