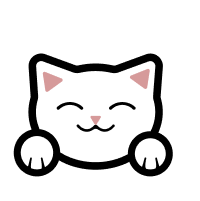 submit
draw your own!

About
Magic Circle is pioneering a new generation of games that nourish relationships. To us, the magic of games is their ability to bring us closer to the people we care about.
We are creating games that help people bond through cooperation, creativity, and silliness, where each player can let their personality and sense of humor shine. These games are spaces that help us express ourselves, laugh out loud, and spend time well by playing together.

Careers
Magic Circle is a new venture-backed game studio on a mission to create more intimate games that nourish relationships. We believe the set of people who value those experiences is much broader than just people who already play video games today.
To reach these new audiences, we're starting by building for the device most people already have, gamers or not — phones. Eventually, we want to help people play together in all the social contexts and mediums that can support the flourishing of relationships. But phones are a good place to start.
Relationships are precious, and we take our mission to nourish them seriously. We're assembling a talented, inclusive, and collaborative team that reflects our deep belief that games are for everyone.
If you are an ambitious and kind self-starter with strong empathy for your teammates and players alike, we want to talk to you.
Open Roles
If you don't fit one of the above roles, but you're still excited about joining our team, please reach out to avi@magiccircle.studio. We're open to designing the right role for the right person.

Milestones
In 2022, we raised pre-seed funding, led by General Catalyst
In August 2021, Truffle Hogs hit #2 in its App Store category
In March 2021, someone in our Discord drew our first fan art 🥺
In February 2021, our TikTok account hit 100,000 followers